The design of reactors and industrial components for the pharmaceutical sector
Mecasoft is active in the design of components for various areas of health including those which are particularly demanding. We collaborate in the development of pharmaceutical groups and can assure them of the perfection and traceability of machined parts used in their equipment, mixers and pharmacological microreactors. We are active in the design and production of tools for the pharmaceutical sector, both microfluidic and mesofluidic.
Microfluids and the method of continuous production
A cutting-edge domain in which we are experts is, for example so-called continuous production. Because of the microscopic scale of the processes, it uses fewer agents and reagents, enabling continuous chemical reactions and less costly polymerisation to be carried out. This method therefore enables parallel production by multiplexing and more precise control of production parameters.
Machined metal microreactors or static mixers offer the clear advantages of durability and stability compared with the equivalent disposable ones.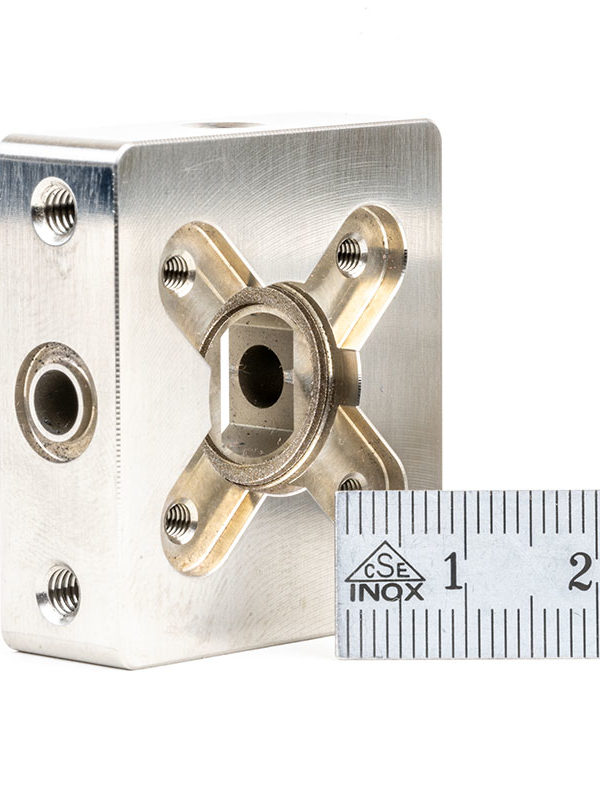 Would you like to benefit from the expertise of our design office to save time in the prototyping process of your static mixer?
Our engineers will accompany you in the development of your machined components
During your project with Mecasoft, you will work with our team of qualified engineers who are trained in micromechanical techniques. Based on your specification and requirement, we determine the best technique for the manufacture of your microreactor or microfluidic chip. Whether for the composition of a reactor, mixer or polymerisation equipment we validated the design, prototyping and one-off or mass production of the part.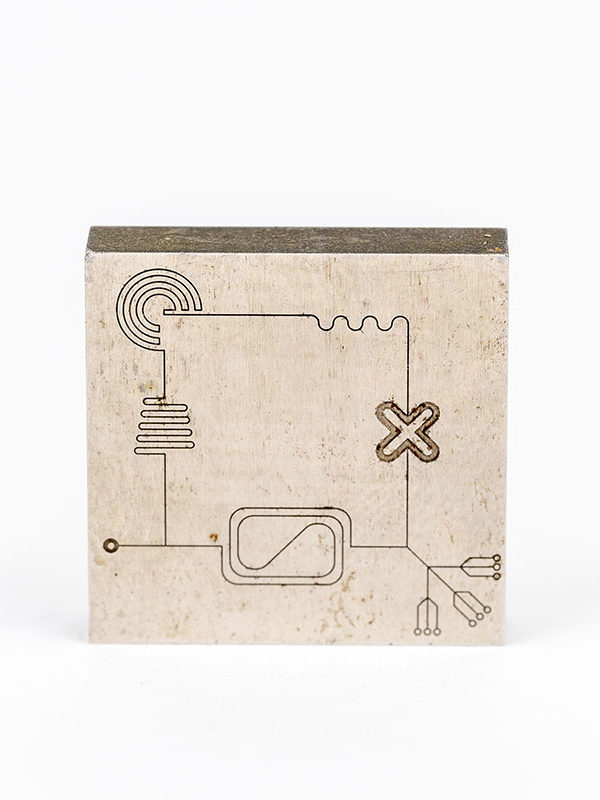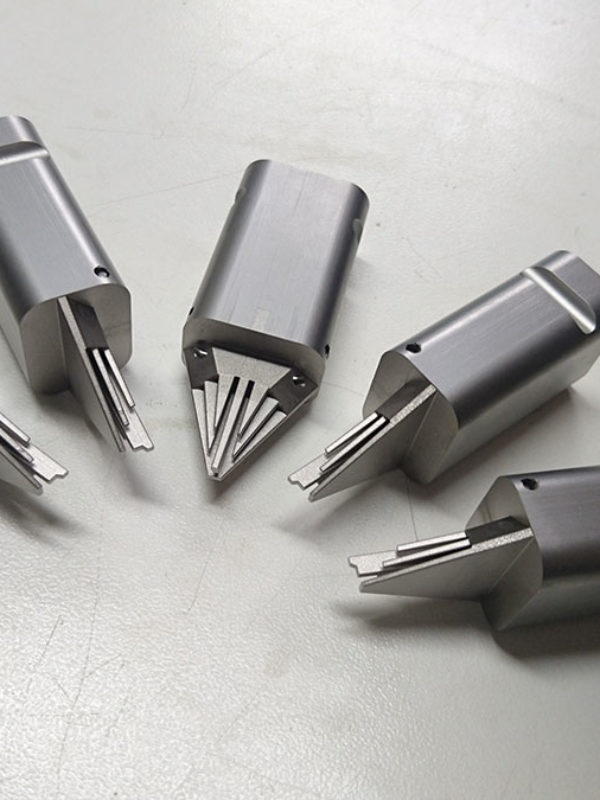 Our proven micromechanics techniques
These proven techniques have been our speciality for over 40 years. Because of this, it is possible to produce complex and 3-dimensional  profiles when developing a prototype for the advanced sector of the pharmaceutical industry (and also medical, aeronautical, food, etc.).
Mecasoft has an extensive machine pool that enables us to carry out all types of work requiring the use  of micromechanics, down to very demanding diameters of 10 µm to 50 µm. In particular, we work with micro-erosion processes by wire, sinking or drilling, also known a micro-drilling, micro-piercing and micro-cutting. These enable a precision of 1 to 5 µm and surface finishes Ra of 0.05 to 0.1 µm to be achieved.
Our other sectors of business