Machining of mechanical parts for the aeronautics sector
Mecasoft collaborates with companies working in the aeronautical field for the design, manufacture and quality control of their high precision machined parts. They benefit from our 40 years' experience in micro-machining for manufacturing prototypes, one-off parts and small, medium or large scale mass production.
Via our mechanical design office and our team of qualified engineers, we participate in preliminary studies for the production of complex systems and assemblies as well as strategic parts for their various projects.
Our certified knowhow in high precision mechanics
Our company is EN 9100:2018 certified, a European standard that ensures compliance with the demands applicable to the aeronautical and space sectors. Mecasoft works on solutions for aeronautics companies and counts among its customers Airbus, Boeing, Safran Aero Booster, SABCA, SONACA, Embraer, the Von Karman Institute, Dassault, etc.
This particularly rigorous sector of industry leaves no room for anything less than perfection. It requires an in-depth study for each of its components and excellence in the manufacture of the parts, assemblies and sub- assemblies built into aircraft, helicopters, ships and other aviation or nautical craft.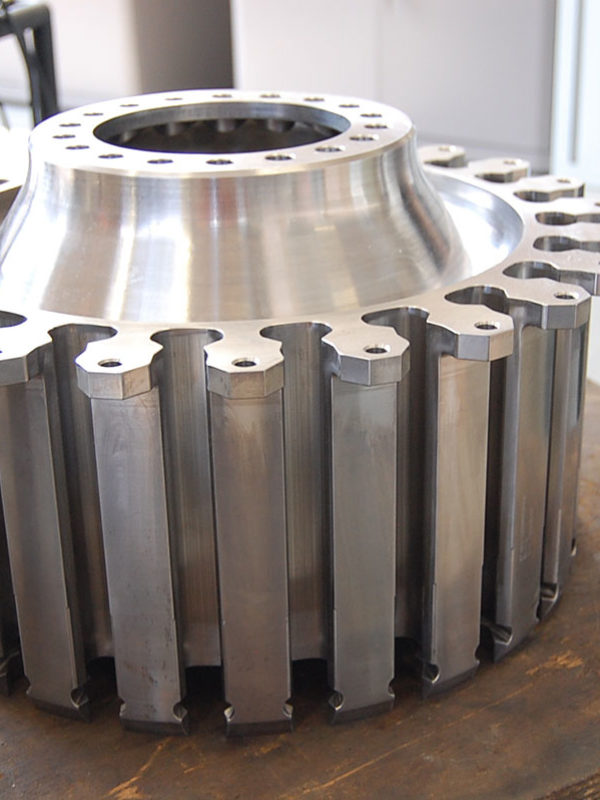 Producing the most complex and demanding shapes for your aeronautical parts with a perfect surface finish achieved by our proven micromechanical processes.
Aeronautical parts and tooling: we carry out all stages of your project
Whether it concerns tooling or assembly products, the performance of the tools available in our machine pool enables us to work with all types of metal, including the toughest (such as steel and certain alloys of nickel and carbide). From these materials, we produce shapes of advanced complexity, with an unrivalled degree of precision.
We offer a full set of services with which  we accompany your part project from its evaluation to its completion. In this way, we guarantee to produce for you a finished product of very high quality.
Our others business sectors
Our products
Mecasoft is active in aeronautical programmes including the production of parts and components such as:
Racks for leading edge slats,
Sleeve-piston assemblies for undercarriage ABS,
De-icing systems,
Nozzle guide blades for turbines,
Anti-rotation locks and lock spacers,
Nozzle activation systems for rockets,
Miscellaneous tools and maintenance,
Prototype studies for strategic parts.