Mecasoft, over 40 years' experience in precision machining
Located in Belgium, Mecasoft specialises in high precision machining by electro-erosion and other advanced techniques. It has also developed extensive knowledge in micro-mechanics and makes metal components of various shapes with a precision that is hard to rival.
Precision to support your vision
Precision is our strength and our passion. In fact, we are among the best for producing metal micro- components. When a millimeter seems like a kilometer, you should come to us.
But we are not content with supplying high precision work. We are loyal and enthusiastic partners who listen to our customers. We are always ready to go the extra mile, to question ourselves to find an effective and competitive solution that meets your needs.
We go the extra micron for you.
Because the minutest detail can make a huge difference and small components can do big things. Make an aircraft or satellite fly, for example. Develop new pharmaceutical mixers. Give life to innovative industrial designs. Whatever your project, we add precision in support of your vision.
That is what keeps us motivated.
And that is why we are, more than ever, dedicated to precision.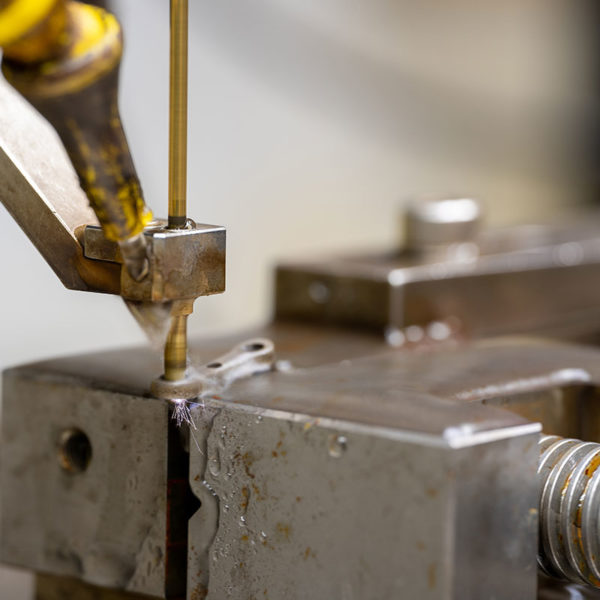 Our history
Founded in 1981 by Raymond Brandt and Francis Henry de Frahan, Mecasoft has positioned itself from the beginning as a technological innovation company specialising in micro-machining and more particularly, electro-erosion.
Originally based in the buildings of the Moulins Factories at Anhée, it moved in 1992 into the industrial zone of Molignée, also at Anhée. It is there that Mecasoft continues its growth today.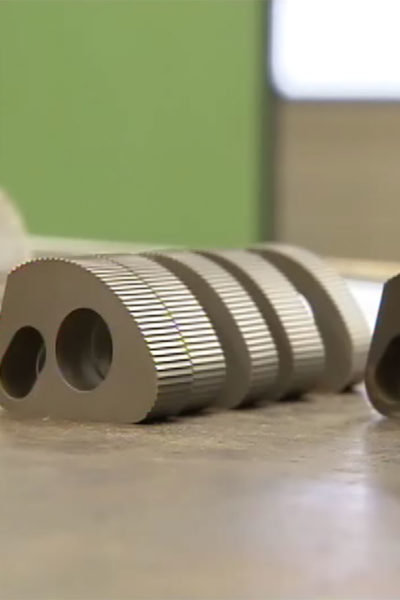 Knowhow
in machining
The process used by Mecasoft achieves a very high degree of precision in the machining of metal parts. Our work is therefore used particularly in very demanding and regulated sectors of aeronautics, aerospace, medical, etc.
"Mecasoft" takes its name from the fusion of two words: "mechanics" and "software". In fact, the company chose to position itself as a reference in the mechanics sector handled by a computer and operated from work stations. That is how Mecasoft, supported by the present boom of 4.0 industry, continues to invest.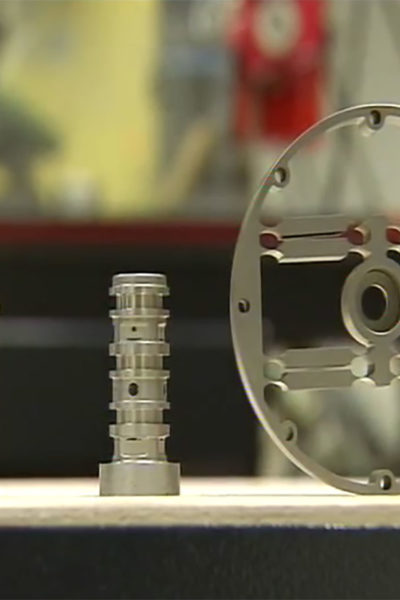 Founders with experience
From the beginning, our management has benefited from proven experience in the field targeted by Mecasoft. In fact, Francis Henry de Frahan is a nuclear engineer and Raymond Brandt was, himself, a specialist in computer science, which gave the company  its weapons for success. Mecasoft has continuously expanded its machine pool, broadened the services it offers to customers and enhanced the quality and finish of machined parts.
Raymond Brandt was a pioneer in this industry, appreciated by his co-workers and those who joined him along the way. Following his disappearance, Francis Henry de Frahan decided to provide Mecasoft with examples of the governance necessary to continue its development and ensure the process of transmission, now concluded, and thus ensure its continuity.
Today, the new management is continuing to modernise its plants, expand the technological services offered and diversify the sectors served, in particular the German, Swiss and French export markets.
Mecasoft over time
On its creation, Mecasoft purchased a wire electro-erosion machine from a copper factory. This machining technique was little known at that time and therefore aroused curiosity before winning out through its effectiveness. After a few months the company invested in other machines.
One thing led to another, and further electro-erosion and machining techniques were tried out. Up to now, the machine pool has been expanded to include all the technologies available on the market. Mecasoft can therefore offer to produce metal parts using three techniques: electro-erosion, electro-erosion by wire, by fast drilling and by sinking.
Wishing to offer a full range suited to the needs of each customer, the company also offers cutting, milling and drilling by micro-mechanics. The company is also the only one in Belgium to master all the techniques of micro-milling by erosion. More generally, we also offer traditional micro-machining techniques.
Our team of experts
The success and effectiveness of Mecasoft equipment are largely due to the skill and knowhow of our team of experts, who advise our customers and implement their projects. This team consists of engineers and specialist workers in machining and electro-erosion. They possess unique mastery of computer-based solutions and the machines that we use.
The company has also worked for many years with highly specialised partners which enables us to offer personalised accompaniment from A to Z for any type of machining. We take charge of multi-disciplinary projects and ensure their completion calmly and effectively, in accordance with an overall plan.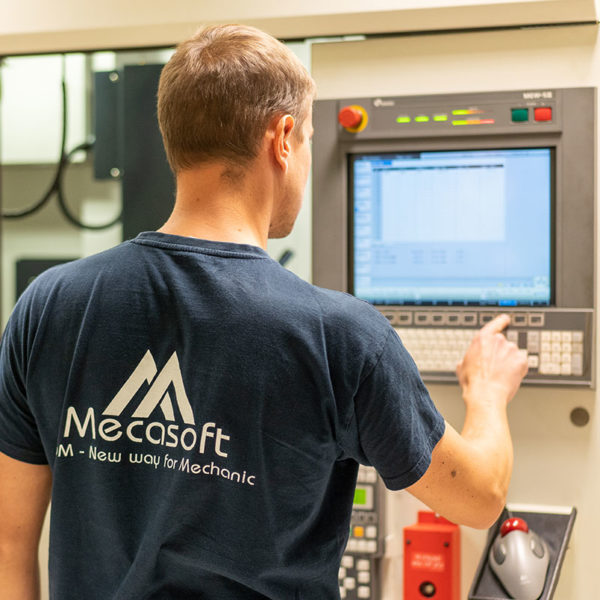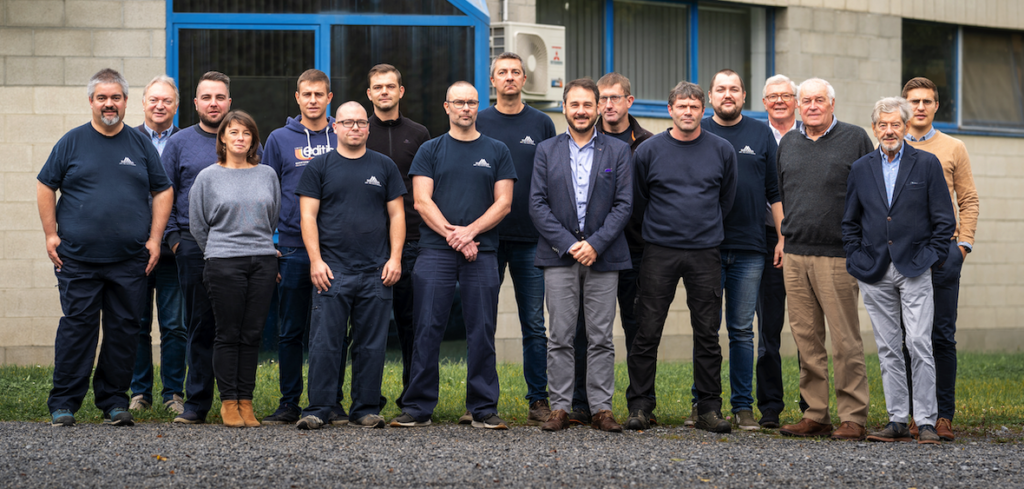 Mecasoft believes in the future of the 4.0 industry and agile operation. We  consider ourselves as a Belgian and Walloon player integrated in a regional ecosystem. We insist on dynamism and the potential for innovation in the local community to develop partnerships and synergies. In this way, we intend to develop and export future solutions in cutting-edge industries.
From rapid prototyping to mass production, Mecasoft is a reliable and competitive partner that supplies customised solutions with limited budgets. We offer our unique expertise for the benefit of future projects in Belgium and beyond its borders.
Our references
During our several decades of experience in micro-mechanics, we have collaborated in many private or prestigious projects in which precision engineering played a predominant role.
Aeronautical, aerospace and defence sectors
EN/AS 9100 certified, we supply major aeronautical constructors as well as first or second rank customers. We have developed programmes for, and in collaboration with Airbus, Boeing, Safran, Embraer, Sabca, Sonaca, Euro Heat Pipes and the Von Karman Institute.
Our accomplishments include many complex systems, such as:
Leading edge racks
Brake system components (ABS) for undercarriages
Deicing systems
Manufacture and test of heat pipes
Manufacture of nozzles for rockets
Various tools and maintenance of defence aircraft
Participation in studies and prototypes of strategic parts
Partnership with established design offices and customers
Pre- and mass production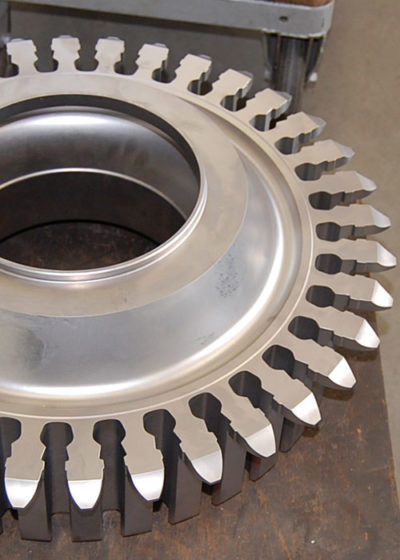 Medical/surgical sector
Our involvement in this sector essentially concerns the design and production of components most frequently in Stainless Steel 316L or "medical grade stainless steel". These components are therefore durable and are used to provide, when possible, an alternative to consumable or disposable products (mostly plastic).
Backed by experience and partnerships with many design offices, laboratories and universities, we offer, among things:
Methodology and feasibility information
Development and continuous improvement based on experience
A network in potentially interesting environments
The production of prototypes and end products in titanium, special stainless steel, special or refractory alloys, biocompatibles, etc.
Proceeding to mass production with suitable tooling to increase competitiveness and production rates.
For example, Mecasoft has contributed to the development of stable and durable intravertebrate implants as well as dermatological cryotherapy equipment.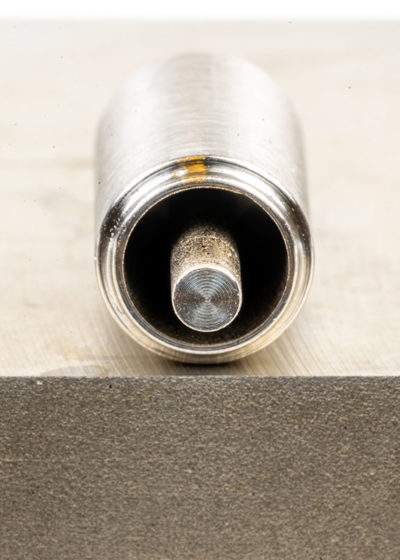 Participation in major technological projects
Throughout its history, Mecasoft has also contributed to unique major projects, for example for CERN (the European Organisation for Nuclear Research) and its renowned LHC, or Large Hadron Collider project. Better known as a "particle accelerator", it consists of a ring 27 kilometers in circumference for which Mecasoft produced prototypes of the first components.
Renowned players in the nuclear sector have also called on our services to address common critical challenges thanks to our equipment for the analysis of large metal structures.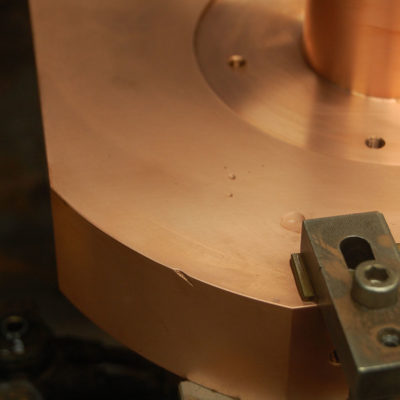 Micromechanics: micro technologies
We have kept abreast of technical developments and bring all the traditional applications of electro-erosion to the world of the "very small", that is applications requiring an accuracy of +/-1 µm with surface finishes (Ra) of 0.05 µm.
These techniques are often combined with traditional techniques to improve part of a machined component. Micromechanics effectively adds exemplary complementarity to electro-erosion in terms of  the quality/price ratio. To achieve this, we use each discipline where it offers the greatest competitivity.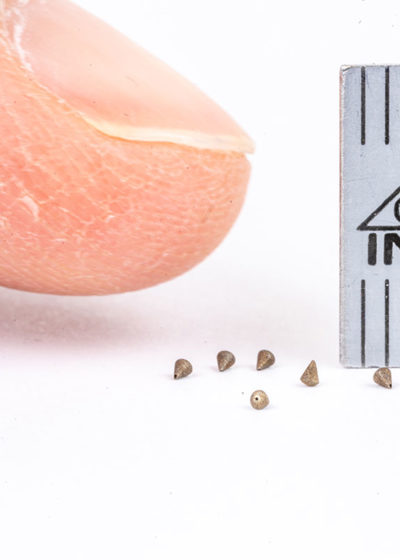 Fundamental and applied R&D projects
During its earlier years Mecasoft participated in ambitious fundamental research projects in a consortium with renowned partners.
In particular, we developed pharmaceutical applications, in line with modern trends in microfluidics. These gave birth to a unique design of a single and double emulsion micro-drop generator, the RayDrop.
Today, Mecasoft forms part of several projects in an established consortium or in constitution, and draws a significant part of its energy and creativity from these innovative and stimulating projects.
Call us or work with us for your R&D projects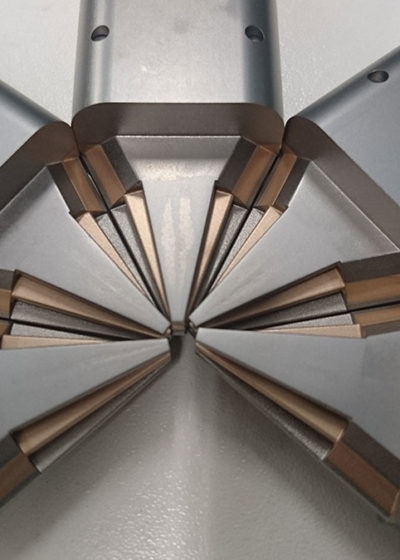 General or precision engineering
General engineering is widely used in the applications mentioned above. In fact, it gives significant added value to hitherto work that is poorly accessible or excessively costly when using classical machining.
Our reputation for loyalty and trust, as well as our ideal location (at the intersection of the logistical Brussels-Luxembourg and Paris-Cologne axes) make these operations simple and accessible, without heavy investment for our manufacturing customers.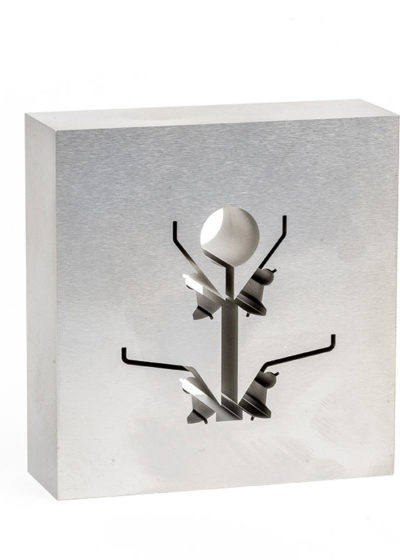 Share your machining project with complete confidentiality