Production of machining products for the defence sector
Mecasoft produces components, tooling and assembly parts for customers in the defence sector, from precision production components to strategic parts for confidential projects.
We place our knowhow at the disposal of builders of ships, submarines, drones, aircraft, helicopters and any other type of vehicle associated with defence, civil security or in the military domain. Our techniques are, among others, suitable for cutting profiles for turrets, armoured vehicles, and ultralight components for drones or helicopters.
Certified precision mechanics for the defence market
Components machined by Mecasoft meet the expectations of the most demanding sectors. We offer our EN9100:2018 certification as an indication of the trust in our collaborators and partners,.
This worldwide standard ensures the levels of quality and performance applicable to the defence sector, and also those of aerospace and aeronautics. We can guarantee unrivalled precision in terms of cutting, drilling and texturing of metals with an excellent surface finish.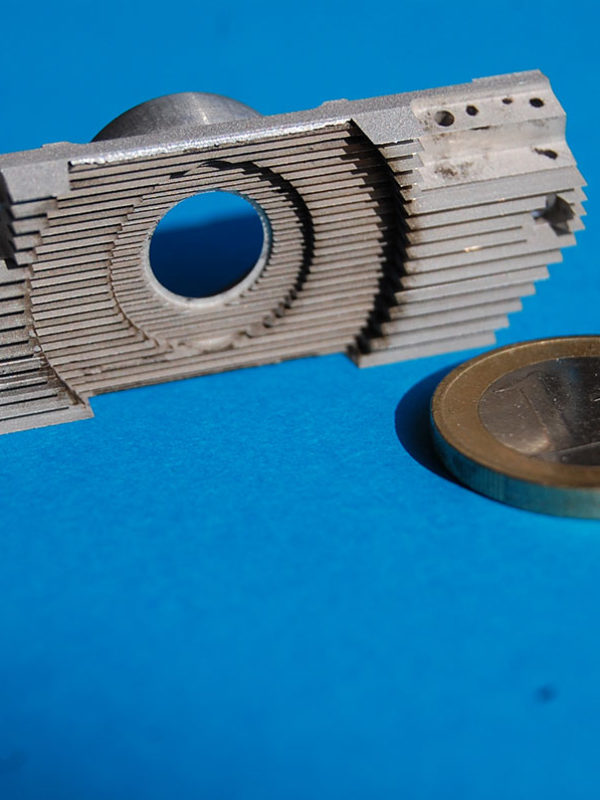 Avoid revising the design of your prototypes because they have been optimised for industrialisation.
Our high precision and traditional machining techniques
Armed with several decades of experience, Mecasoft contributes to the design and production of metal parts for defence. Our company uses mastered techniques of micro-mechanics (cutting, drilling, milling) by electro-erosion. In particular, we work with a 5-axis micro-milling machine as well as a 5-axis micro-cutting centre with a 20 µm diameter wire used for the design of parts with particularly complex profiles.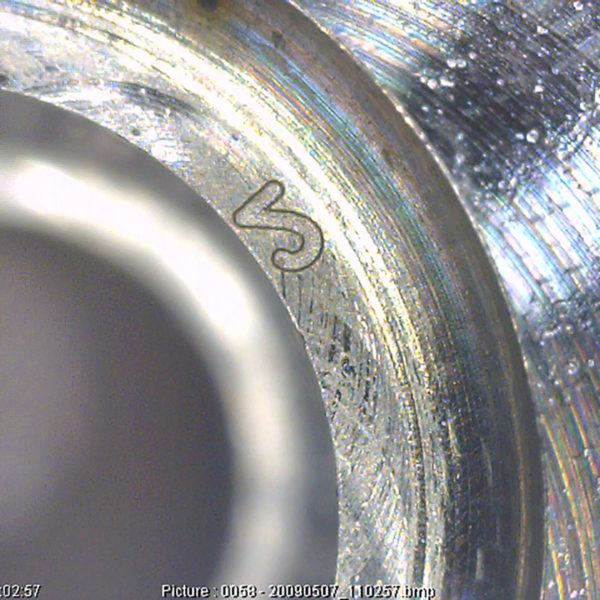 Your one-stop-shop
Our machine pool and our partners enable us to offer you a range of traditional machining techniques. We offer the advantage of a single partner even if your project requires stages prior to high precision cutting.
In fact, Mecasoft takes charge of the complete design of your product, meeting your requirements and with competitive delivery dates.
The advice of our experts through our mechanical techniques design office
Our work does not stop with the cutting of your machined parts. Via our design office, we study the feasibility of your mechanical engineering parts used in building military vehicles and tools. We consider the best approach and, on completion, we inspect the quality.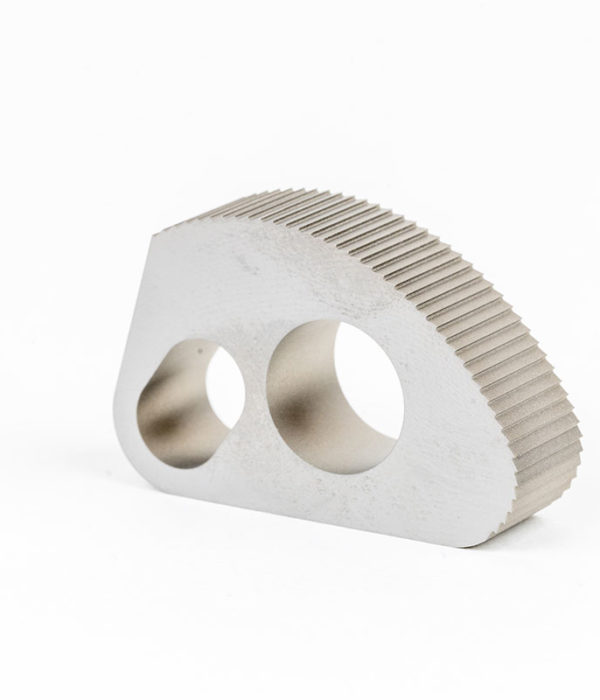 We design all your metal machining
Mecasoft machines products from all metals, even the hardest, and all conducting metals using electro-erosion techniques (aluminium, titanium, stainless steel, special Inconel alloys, etc.).
We work with our customers on prototypes, one-off or mass produced parts (from small scale production to industrial production). Do you need complete assemblies, sub-assemblies, tooling or handling? Call on our services in complete confidence.
Our other sectors of business